Featuring the sound track for "Le petit Ballet des Rolly"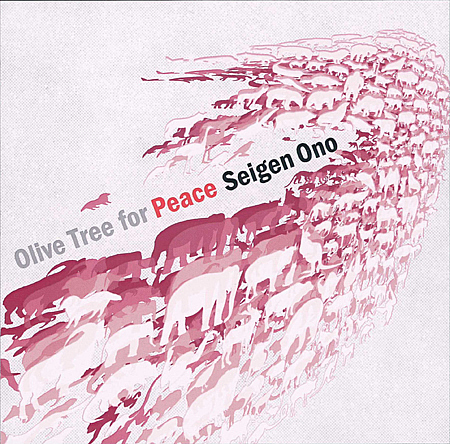 Director of "Le petit Bal
 Free Download 

We are happy to announce that you may install our music and sophisticated choreography into your own Rolly. Those special contents designed for solo Rolly version and duet dobble Rolly version. You may free download at
Motion Park special page
both Music and Motion file. Put it into your own Rolly via SonicStage and
Motion Editor
. 
 JAPAN Premier! Friday, December 12th 2008, 17:30-21:00
At SferaExhibition as the opening event for LOUD VISION Kyoto 
Directed by Seigen Ono: 10 Rolly performe "Les petit Ballet des Rolly (program A/B/C/D plus)
           Kyoto presentation            Photo by Ryota Atarashi
Document Sony World at Swiss

Venue: Sony World Fachmesse, tv productioncenter (tpc), Studio 1, Fernsehstrasse 1-4, 8052 Zurich, Swiss
7th-12th, September 2008  Article in French, Article in German (PDF)

 Document Global Première
World première - at 42nd Montreux Jazz Festival

Venue: Petit Palais at Montreux Palace - 18th July 2008 - 3PM to 7PM (program A/B/C/D every hour)
Goodies
Download from Le Petit Ballet des Rolly:
Wallpapers: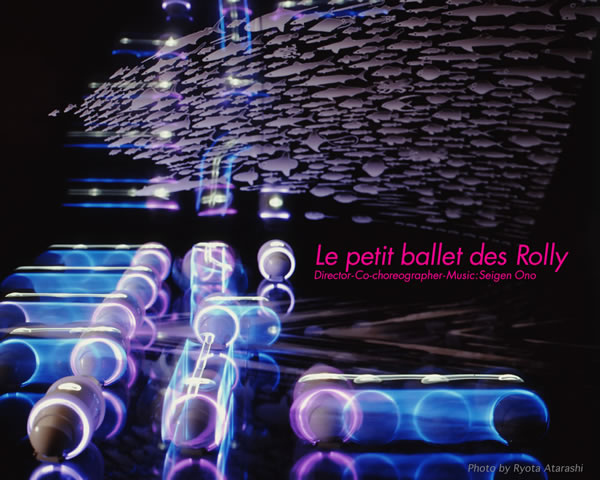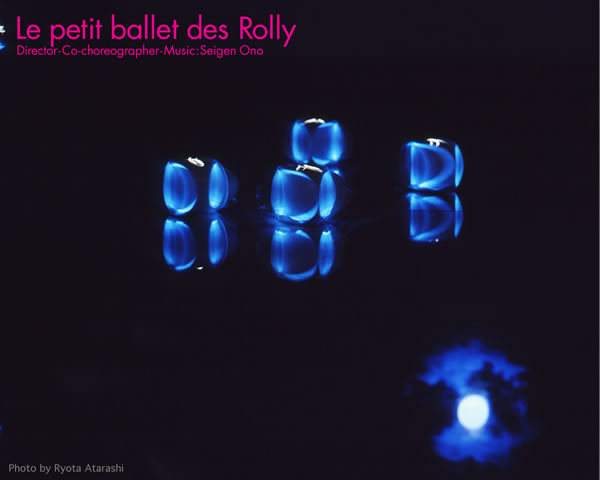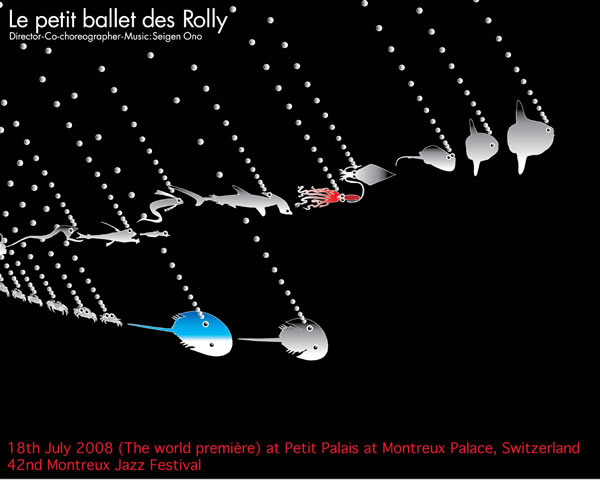 Postcard: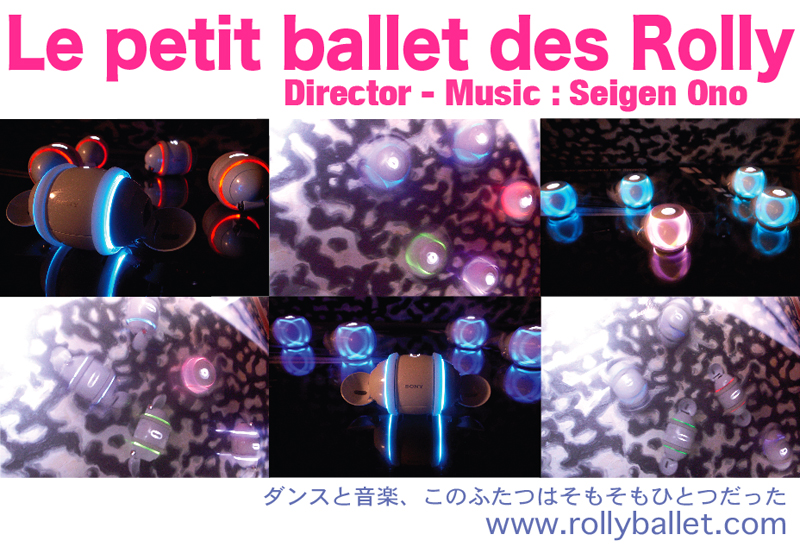 Flyer:


Production credit
Director - Music: Seigen Ono
Director's assistant: Elisa Sato
Choreographers: Nozomi Iida, Elisa Sato
Design (the stage art poster): Tsuguya Inoue (Beans)
Photographer: Ryota Atarashi
Object (the starter and the stage panel): Bom Kikuchi
Liner notes: Junichi Konuma
Webmaster: Fleur "Hana" Buevoz

Musicians (on recording):
Kuniko Kato, LYNX, Darumaya (Kyoko Kishikawa and Hiroaki Machida), Masayo Iwaki, Meiko Hiraoka, RYEKA, Etsuko Tsunoda, Hiroko Takeuchi, Elisa Sato, Peter Scherer, Marc Ribot, Joey Baron, Romero Lubambo, Jill Jaffe, Maxine Neuman, Jane Scarpantoni, Koji Abe, Cokky, Satoshi Ishikawa, Issei Igarashi, Gennoshin, Carrie Cooper, Valerie Koehn, Seigen Ono, Yuki and Hanabi Ono, Masashi Togame, Masataka Matsumoto, Hideaki Yamaoka, Motoyoshi Furuya, Mariko Okamoto
Special thanks to:
Claude Nobs, Shohachi Sakai, Stéphanie-Aloysia Moretti, Marie-Francoise Ruesch, Claudio Ammann, Fujio Noguchi, Haruhiko Kishi, Hideki Nomura, Toshihiro Konno, Riyo Tonomoto, chuko, JM, Thierry Dreyfus, Eynat Molenaar (Funkidsballet), Yuka Narasaki, Francois-Xavier Testard-Vaillant, Wakana Ito, Atsuko Ishikawa